MWNF Travel Books
Back

Islamic Art in the Mediterranean | Egypt
2010, Paperback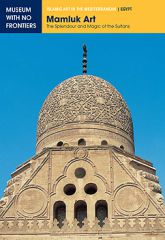 2010, eBook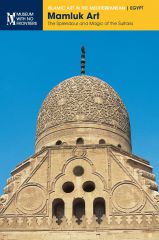 2001, Paperback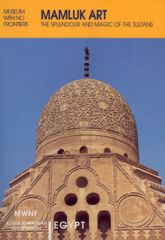 Title
Mamluk Art
Subtitle
Splendour and Magic of the Sultans
236 pages, 199 colour illustrations, 30 plans
Series
Islamic Art in the Mediterranean
Country
Egypt
Author(s)
A. A. Hamdi El-Attar, M. Hossam El-Din, S. El-Bahnasi, M. Abd El-Aziz, A. Abdel Hamid Ghoneim, M. El-Manabbawi, A. Ateya, T. Torky, G. Gad El-Rab
Local Coordinator(s)
Enaam Selim
Photographer(s)
Sherif Sonbol
Publisher(s)
MWNF, international co-edition
Languages
العربية, English, Español, Français, Italiano.
Description
Mamluk Art: The Splendour and Magic of the Sultans tells the story of almost three centuries of political security and economic stability achieved by the sultans' successful defence against Mongol and Crusader threats. The intellectual, scientific and artistic currents that flourished then are manifest in Mamluk architecture and decorative arts, almost modern in their elegant and lively simplicity, bearing witness to the vitality of Mamluk trade, to their cultural exuberance and to their military and religious strength.

Eight itineraries invite you to discover 51 museums, monuments and sites in Cairo, Alexandria and the Nile Delta.
More about this Book
From slaves to sultans, the history of the Mamluks is one of a prodigious rise to power, an epic worthy of a place alongside the most exciting of adventure novels. Palace uprisings, bloody intrigues, murders, but also a visionary organisation, an iron discipline, heroic campaigns, a fierce willpower, a keen sense of politics and diplomacy alongside commercial expansion. Little known until quite recently, the Mamluk era is possibly the most enigmatic period of Muslim Egypt, which led to Islamic supremacy in the Mediterranean at levels of splendour and prestige never before realised and never equalled since. The Mamluk sultans used architecture as a power-legitimising weapon: a demonstration of strength and stability. From this point of view this project organised by Museum with no Frontiers is a godsend. Making use of all available sources, it provides the real backbone to the project: a stimulating vision, in print for the first time, spanning three conquering, festive, scholarly and inventive centuries where the animation of grand ceremonies, organised on the occasion of the enthronement of a new sultan or at the beginning of Ramadan, is witnessed. One is, therefore, intrigued and fascinated but not surprised by the monumental character of the countless religious or civic buildings – palaces, mosques, madrasas, mausoleums, hospitals, major multifunctional centres, works of art – with which the Mamluk sultans embellished their successive capitals and particularly the town of Cairo.

Formats, Prices & Orders

English version


Paperback [2001, 15 x 21.5 cm, available]
$ 18 from Al-Dar Al-Masriah Al-Lubnaniah, Egypt, ISBN 9772706679

Paperback [2010, 15.2 x 22.9 cm, ISBN 9783902782021, available]

eBook [2010, ISBN 9783902782038, available]


Note

No Note